2017 Responses
Jan
40
Feb
38
Mar
45
Apr
47
May
50
Jun
76
Jul
69
Aug
Sep
Oct
Nov
Dec
Total
365
Past Call Stats
2016
566
2015
565
2014
569
2013
0
2012
707
2011
676
2010
686
2009
716
2008
695
2007
725
Web Counters
Website Visitors
Since
August 22, 2008

Visitors Today
Dec 19, 2018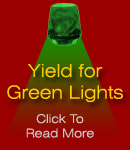 Welcome to the Official Website for the Putnam Valley Volunteer Ambulance Corps
COMMITMENT TO OUR COMMUNITY - Our volunteers are committed to providing quality patient care with true compassion. The Putnam Valley Ambulance Corps provides emergency medical services which is a totally volunteer-driven organization. We strive everyday to provide exceptional emergency medical service to the community.
PVVAC Youth Corps Goes Ice Skating

Associate Member Michael Bennett, December 17

To celebrate the end of our 2018 year, and to welcome in 2019, the PVVAC Youth Corps took to the ice for a day of ice skating, followed by a seasonal luncheon at Chet Pizza Hut. Note, due to the damp weather, some adjustments had to be made. As is the Youth Corp slogan - as is the slogan for all Emergency Services - "When in need, adapt!"

Interested in joining the Youth Corps? Visit: www.pvvac.org/content/youth ... (Full Story & Photos)

Youth Corps Learns About Legal and Ethical Aspects of Emergency Medical Services

Associate Member Michael Bennett, November 18

On Sunday, November 18th, the Putnam Valley Ambulance Corps' Youth Corp participated in a panel discussion on Legal and Ethical Issues related to EMS - everything from Good Samaritan and Duty to Act laws, to negligence, abandonment, confidentiality, competence and consent, and more...

Many thanks to our very special guests, District Attorney Bob Tendy, Federal Administrative Judge Asad Ba-Yunus, ... (Full Story & Photos)

PVVAC Participates in Veterans Day Ceremonies

Associate Member Michael Bennett, November 11

The Putnam Valley Volunteer Ambulance Corps was delighted and honored to participate in Putnam Valley's commemoration of Veterans Day this year - as we do every year.

"True heroism is remarkably sober, very undramatic. It is not the urge to surpass all others at whatever cost, but the urge to serve others at whatever cost."... (Full Story & Photos)

Your feedback is important to us! Feel free to sign the guestbook.