2017 Responses
Jan
40
Feb
38
Mar
45
Apr
47
May
50
Jun
76
Jul
69
Aug
Sep
Oct
Nov
Dec
Total
365
Past Call Stats
2016
566
2015
565
2014
569
2013
0
2012
707
2011
676
2010
686
2009
716
2008
695
2007
725
Web Counters
Website Visitors
Since
August 22, 2008

Visitors Today
Oct 22, 2017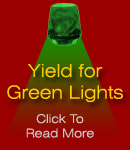 Welcome to the Official Website for the Putnam Valley Volunteer Ambulance Corps
COMMITMENT TO OUR COMMUNITY - Our volunteers are committed to providing quality patient care with true compassion. The Putnam Valley Ambulance Corps provides emergency medical services which is a totally volunteer-driven organization. We strive everyday to provide exceptional emergency medical service to the community.
Members learn Protective Tactics

Captain Stuart Wells, August 17

Most of the people who call for help from the Putnam Valley Ambulance Corps. are very grateful for the assistance. And the PVVAC is happy to be of service. That's why we do what we do.

But sometimes an ambulance is called to help someone under the influence of alcohol or illegal drugs. A person in need of medical assistance might be suffering from mental illness and not be behaving normally. Maybe ... (Full Story & Photos)

New ambulance is ready to serve

Member Peter Reczek, April 03

After much anticipation and work at Putnam Valley VAC our newest ambulance is ready to respond to all your emergency medical needs. Earlier this year we took delivery of a 2016 Horton Type I ambulance on a Ford F-450 4WD chassis. Our Line and Administrative Officers as well as many of our members then worked very diligently to ensure that our new ambulance was stocked with all the necessary equipment ... (Full Story & Photos)

We Need Your Help, Come Volunteer.

Peter Reczek, January 27

The Putnam Valley Volunteer Ambulance Corps is always looking for new volunteers. Take a moment and watch our video maybe you will want to join. If your interested in becoming a member please contact us or visit our online applications. ... (Full Story)




PVVAC Offers Training Classes

Vice President Kori Hansen, August 27

PVVAC is proud to offer to the public a variety of training classes in First Aid, CPR and Bloodborne Pathogens. To see a description and schedule of these classes and to sign up please click on the "Training"link on the left menu and choose "In House Training". From there you will see a link to an online google calendar where you can see dates for classes and to sign up!

Thanks see you there! ... (Full Story & Photos)

In Memoriam: Donald Graesser

Kori Hansen, June 27

Donald Graesser a life long PVVAC member, and Ex-Captain for the Putnam Valley Volunteer Ambulance corps passed away earlier this year. Don's service to our Corps was unmatchable. In his 33 years of service he responded to over 6100 calls to our community. Don also served in many administrative offices and provided valuable training to our members and members of the community over several years. ... (Full Story & Photos)

Your feedback is important to us! Feel free to sign the guestbook.